I left a message on the dogstar Clothing Facebook page to promote our challenging task of recreating the Six Napoleon dress, and Masayo Yasuki, dogstar designer, very nicely got in touch saying:
The biggest hurdle I would have to say is the 8 meters of silk organza that makes up the skirt… not to mention the 6 meters of lining!
Fourteen metres in the skirt!  😯
This gave food for thought.  Firstly, if it took so much fabric to make the skirt, then that dress was a bargain.  Second: that amount in anything other than the lightest fabrics is going to be heavy (when in my ill-advised moment I bought  8 metres of polyester recently, I soon got tired dragging the bag about town with me.)  So either reduce the volume of folds in the skirt or pick something that won't cause your back to collapse if you intend to wear the dress for dancing or standing about.
I wonder if gauze – available in widths of about 90cm/36″ –  could work?  My grandma used gauze for everything from straining mozzarella to making a camomile tea compress to put on my itchy eyes during hayfever but I have no experience of sewing it and I wonder if there's a drawback to doing so.  It's cheap to buy online – so long as you don't opt for the sterilised strips used for bandages!  – and being cotton it should dye well though there'd be some shrinkage.
Despite a very busy schedule, Kate is also taking part in the challenge (yay! 🙂 ).  In a discussion on her Corseted Dress Challenge post,  the option of making the skirt as a separate was discussed. 
The skirt could fit under the bodice like a petticoat or it could go on top: I'd prefer the latter.  I would attach it to the edge of the bodice with a trim on the top of the skirt hiding the basting stitches.  I like the idea of a narrow pleated ribbon, like a finer version of the trim made by one of the contestants in the current series of the Great British Sewing Bee (an interesting technique of tucking fabric into folds of card and pressing: see 46 minutes into Episode 1)?  In the picture below, you can see a similar trim separating the lowered bodice from the skirt on the dress worn by Peggy of Made Men, though this has a ruffled/ruched appearance whereas what I imagine is more like the surround on a rosette.
Below are other ideas that have harangued me and which I've tried to sort in an attempt at organization before I begin to draft, as well as links to other posts which may help you in this or other projects.  It's still not too late to join us brave muskateers who are going to give this a try: let me know if the timing of the deadline is putting you off.

Part One: Bodice
I've been trying to pin ribbons to my dummy to replicate the dipped edge of the bodice.  I was underwhelmed with the results so to get more accurate angles, I made a tracing of the original photo of the dress by putting paper on my computer with the brightness up.  I measured the angles with a protractor using an imaginary horizontal hem as a baseline (see big picture above).  My measurements (approximate) are: left angle is 25°; the larger angle on the right is 55°.
Bodice back
Pella, an experienced pattern drafter who has already made a great start on this challenge, pointed out that we don't know what is going on at the back.  It could be straight but I think not.  I'll keep the bodice dips but make them slightly higher than at the front to avoid the skirt bulging out in the same place as does my pear-shaped bottom (ha!).
This weekend I am going to try a little experiment to hopefully help me with the close-fitting bodice design.  Below is a hint: can you guess what I'll do!?  (um, I don't know Marianna.  Dance around like weirdo?)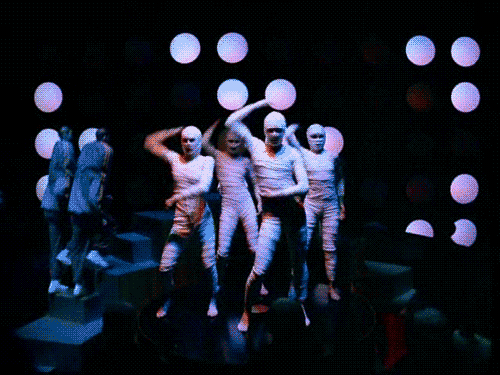 Princess seams
Before sewing princess seams, I like to staystitch all the curved areas to 1-2mm of the stitching line and then clip right up to the staystitch.  As for the rest, here's one of my much visited posts on sewing princess seams.
Boning
I have found an endless number of posts relating to boning on Gertie's website.  Interestingly, those folksy German dresses have boning on either side of the front-laced opening so that the bodice doesn't crumple during dressing/undressing.  For the Six Nap dress, boning isn't necessary but if like me you're desperate to give it a try, this tip from Iconic Patterns should ensure the strips don't dig into your leg: sit down in front of a mirror with a tape around your waist and measure the distance from the waist to the top of thigh: do not exceed this measurement.
Part Two: Draping
I'm sensing the limitations of Anne, my cheap display dummy.  How much easier it would be to wield yardage of fabric on a half-scale model such as Pella has.  Even just a heavy metal base would improve Anne: she wouldn't threaten to topple as I turn her while winding lots of fabric around.
Improvisation
This image is from the Improvisational Draping chapter of Draping: the Complete Course Book, where the author picks a V Westwood dress as the inspiration and suggests you begin by drawing grainlines where they can be ascertained.  This sounds like good advice though I'm not sure I understand the bottom right arrow.  It will make sense when I give it a go.
Mille feuille  💡
You know those cream cakes made of many layers of thin pastry?  Certain other design on the dogstar FB page with similar multi-layered skirt effect reminds me of cakes so I'm wondering if instead of pleating large swathes of fabric to mimic 6 Nap, I could get squares of say 80cm x 80cm,  some folded along the straightgrain and pinned to the bodice and some on the bias creating a handkerchief hem.  I think that will be my first experiment.  Luckily, our laundry cupboard is full of worn duvets covers that I can sacrifice.
Lastly, if you're new to drafting and don't know how to add seam allowances to your design, here's a post from before.
Enough!  I sleep now.  You sleep already!?
But…. Except…  During my last excursion to Goldhawk Road I spotted some black, tightly woven, shiny fabric I think might be ideal for the bodice.  I'm going back either on 17th or 18th June (Friday – Saturday) to buy it and check the prices of organza too.  If anyone would like to join me (and curb my spending enthusiasm ) email me with your preferred day.
Thanks for reading!  Hope it helps.